Jumpstart Your Child's Learning Journey
Watch Your Child Develop New Skills & Talents Immediately
Toddlers | 12 - 24 months | Serving Lake Worth, West Palm Beach, Palm Springs, Sorrento, Tavares, Mt Dora & Eustis, FL
A Fun Nurturing Environment That Provides Support
Teachers provide your toddler with a loving and caring environment while developing lessons to incorporate FUN! Singing, dancing, and role playing are just a few of exciting activities your toddler enjoys daily. The love that your child receives sets the foundation for the rest of her development.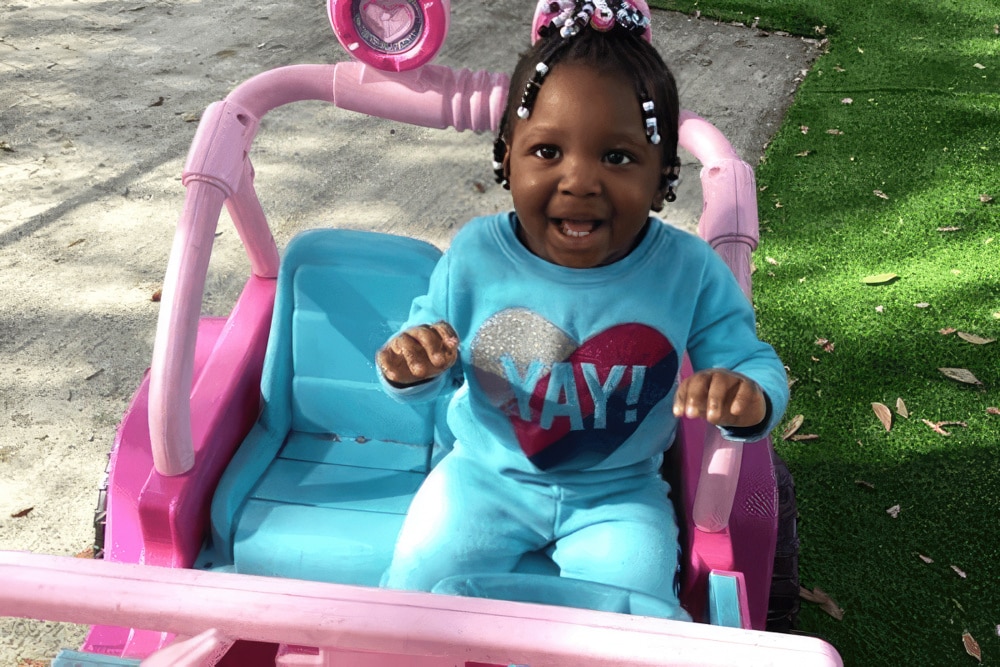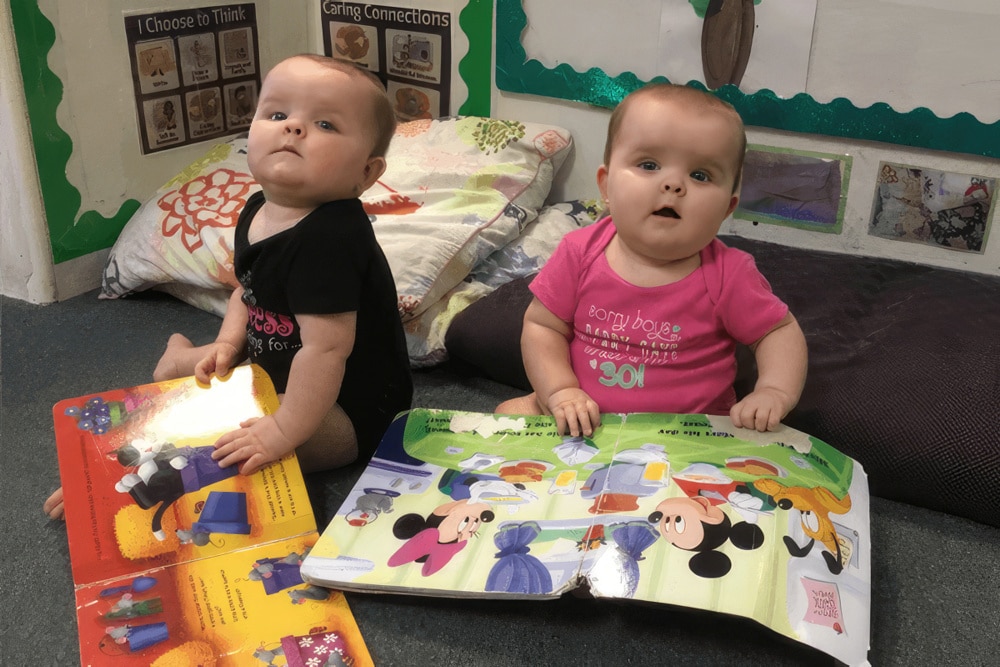 Daily Activities That Enhance Essential Skills
Quality means a commitment to enhance the developmental skills of your toddler. These skills range from language, gross/fine motor, cognitive, social-emotional, and independence skills. Your child has the foundation they need to soar.
Planning That Meets Your Child's Needs
Teachers monitor your child's development in 38 different areas with the assessment tool Teaching Strategies Gold. This tool permits the lead teacher to develop plans to your child's individual needs and provide support where needed.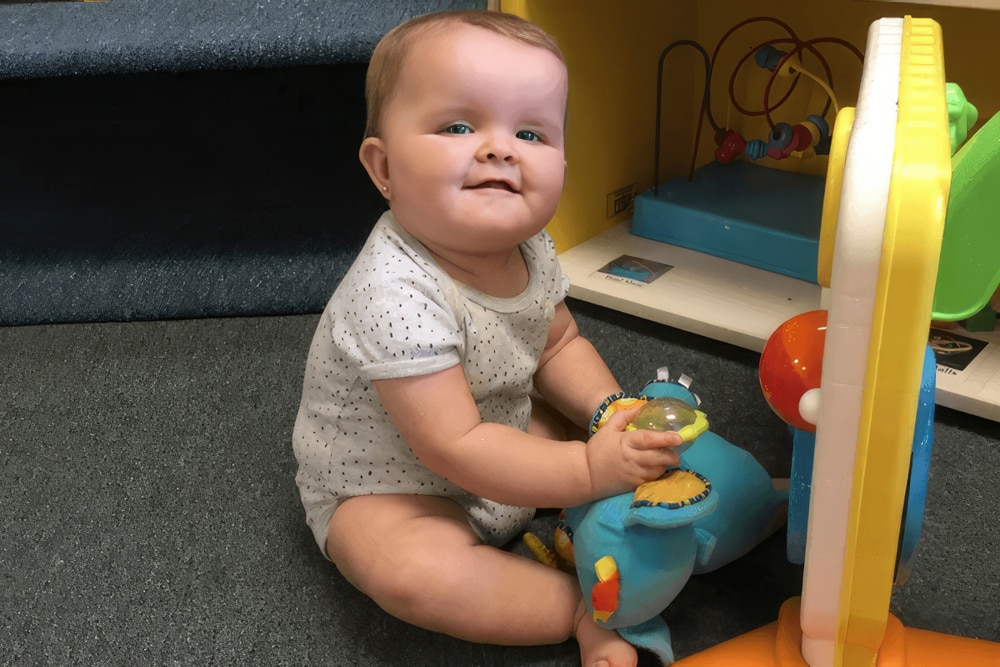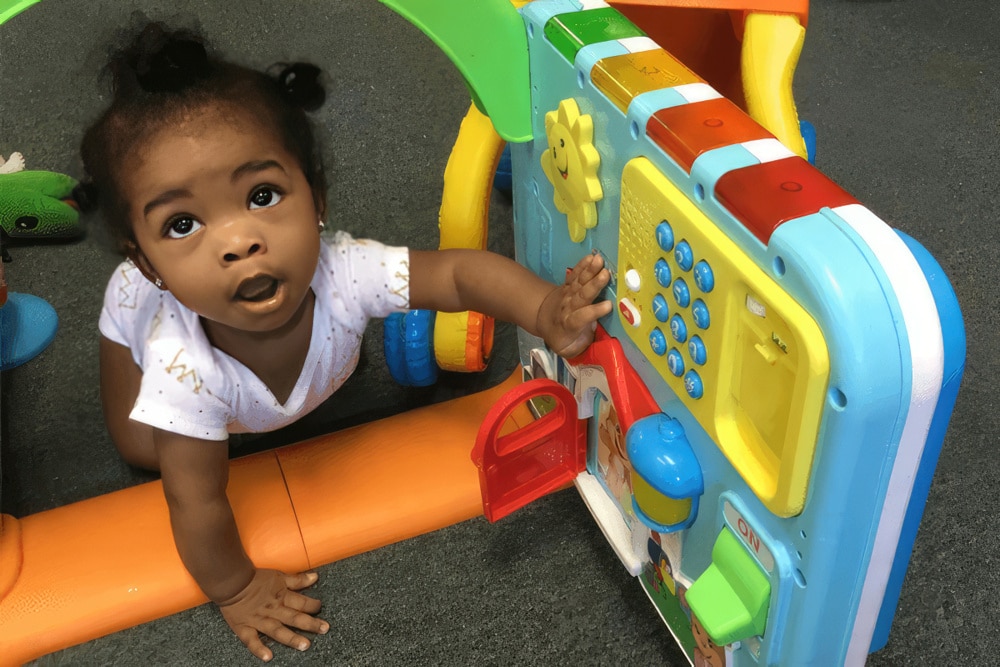 Supporting Great Strides In Self-Help
Toddlerhood is the time when your baby begins to grow into a tiny person and show a desire for independence. The toddler teachers support your child's urge for independence through assistance when using spoons and cups, carrying toys, cleaning up an area, dressing, and using toddler size furniture.
Stimulating Learning Centers Filled With Toys
Each room has advanced organized learning centers that stimulate your toddler's mind. To help satisfy the egocentric personalities of toddlers, they have an ample amount of toys that they can choose from each day.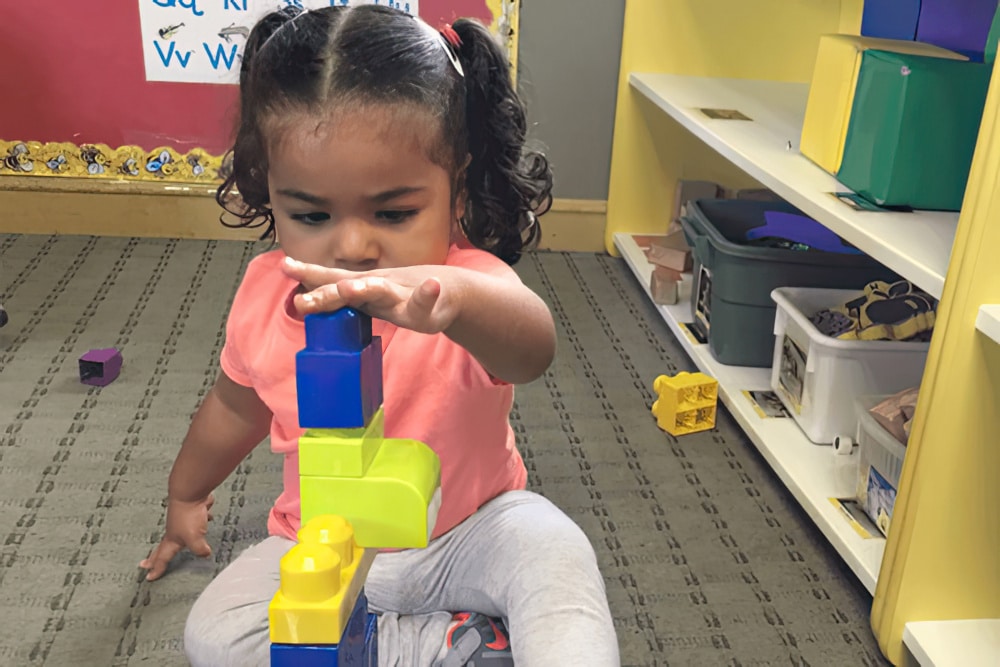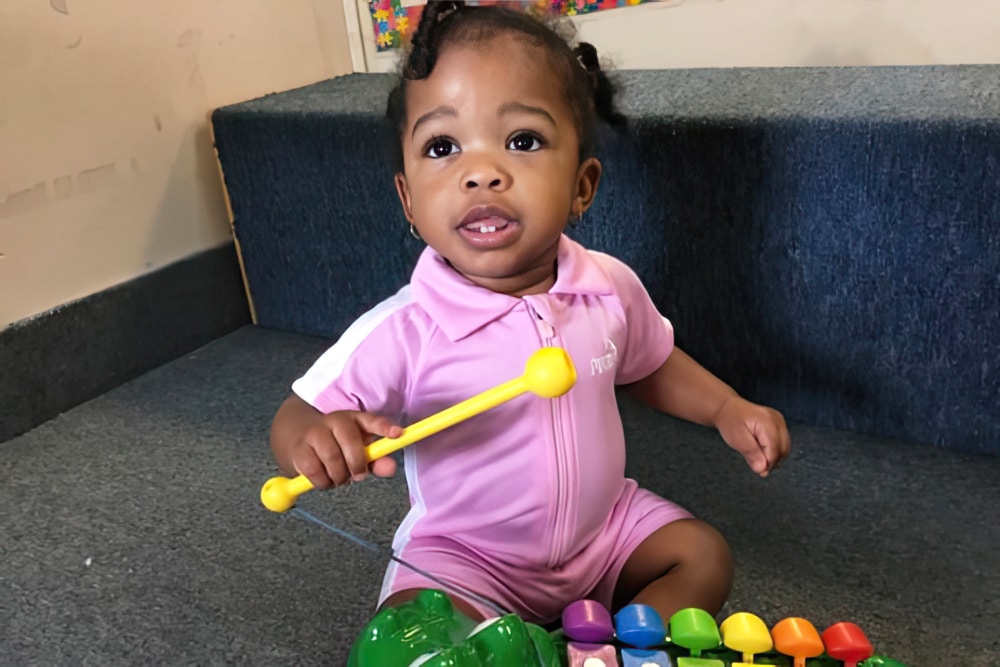 A Literacy Enriched Environment Jumpstarts Their Learning
Your little one loves the toddler-sized library, charts and graphs, standard print models, and dictation hanging at their eye level. These tools, in addition to others, also encourage language development. You notice your child beginning to say single words to represent basic objects, people, and actions.
Child Directed, Teacher Supported, And Intentional Teaching
Your child's curriculum is based off a learning progression, while understanding that learning develops unevenly. The trusted Frog Street© Curriculum helps teachers guide your child's development, and makes sure they feel strong in areas of literacy, math, and more.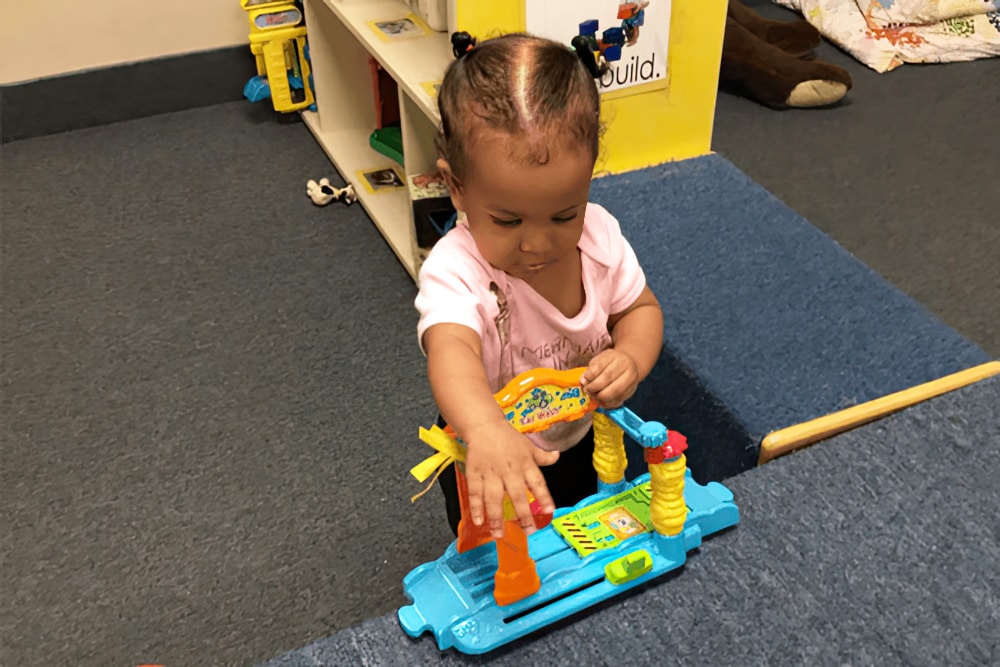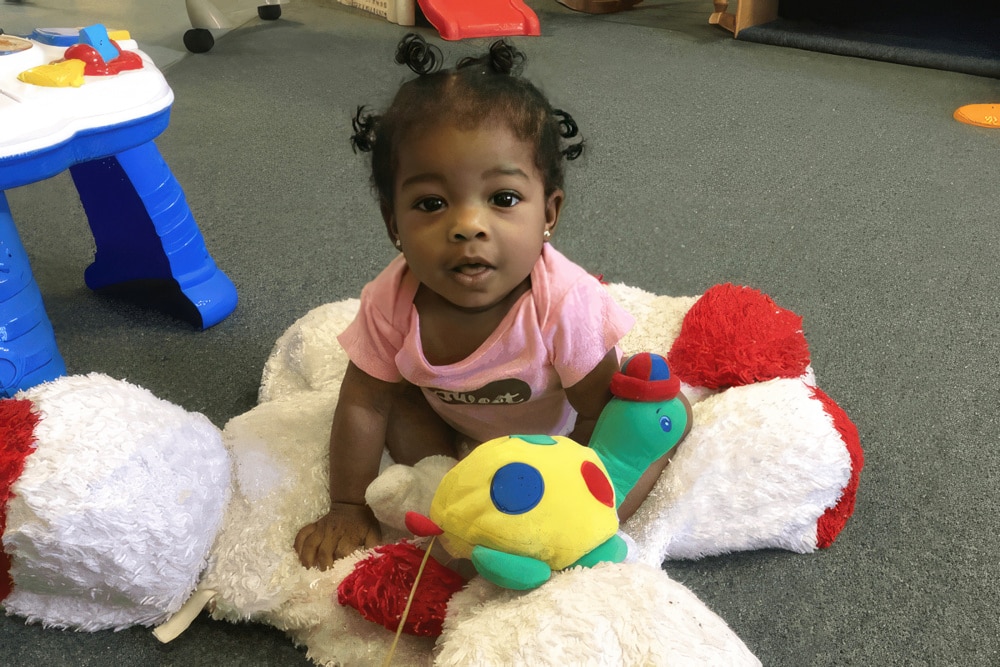 Leading By Example And From The Heart Develops Social-Emotional Skills
Conscious Discipline® is an award winning, evidence-based social-emotional learning program developed by Dr Becky Bailey. This social-emotional program requires a paradigm shift from the tradition ways of discipline and requires the adult to reflect on their current emotional state, and download calm prior to disciplining others.
Outside Playtime Where Children Soak Up The Sun
Children love daily outside time where they get to play with friends and connect with the outdoors. Your child loves to run, jump, slide, and spin on a safe playground laid with turf. They maintain physical activity and develop strong motor skills that help them grow strong.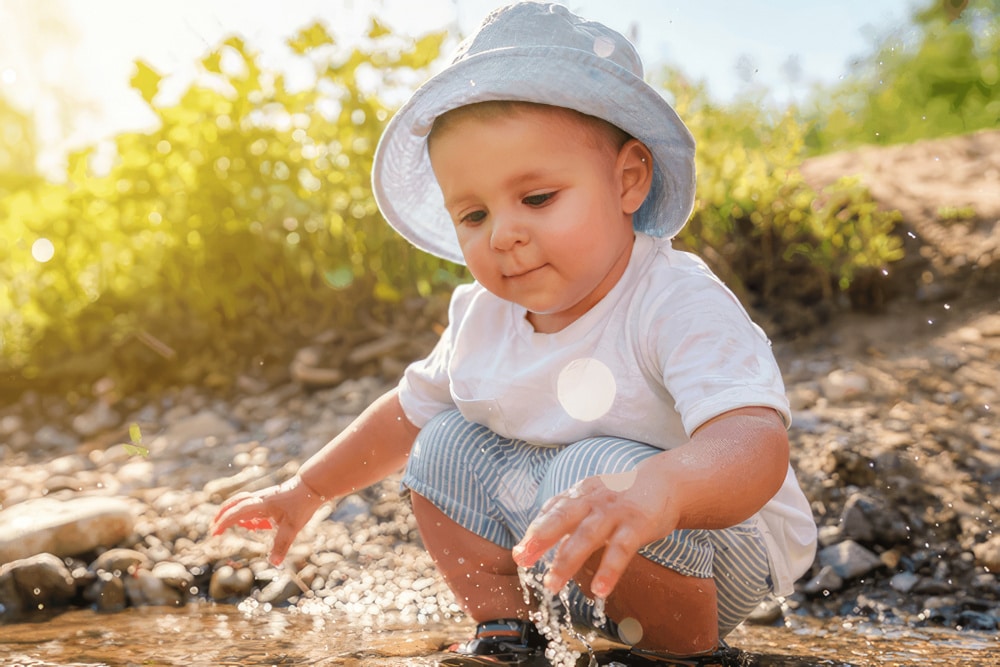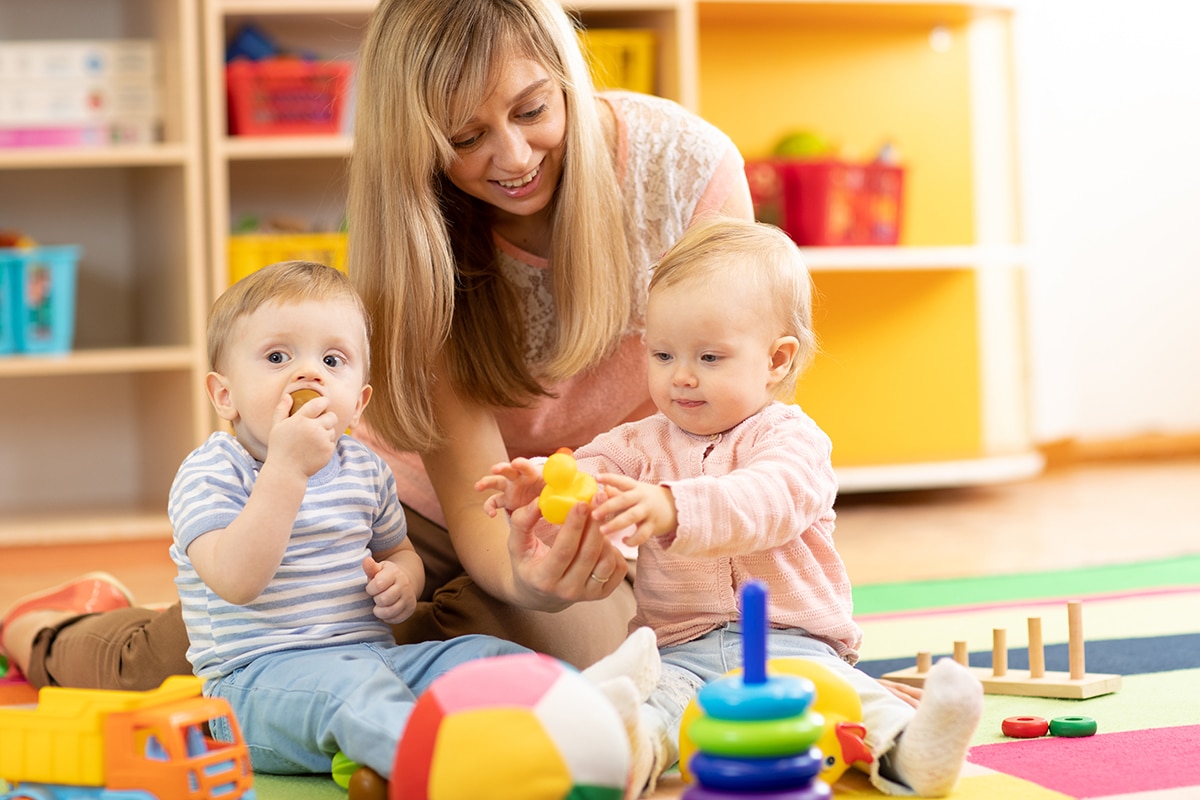 A Convenient Communication App Fills You In
A high-tech easy-to-use communication app makes it easy for you to stay a part of your child's day. You receive cute pictures, videos, and updates that keep you informed and in the know as your child learns, plays, and grows. Parents can share lasting memories.
Hear What Parents Have To Say...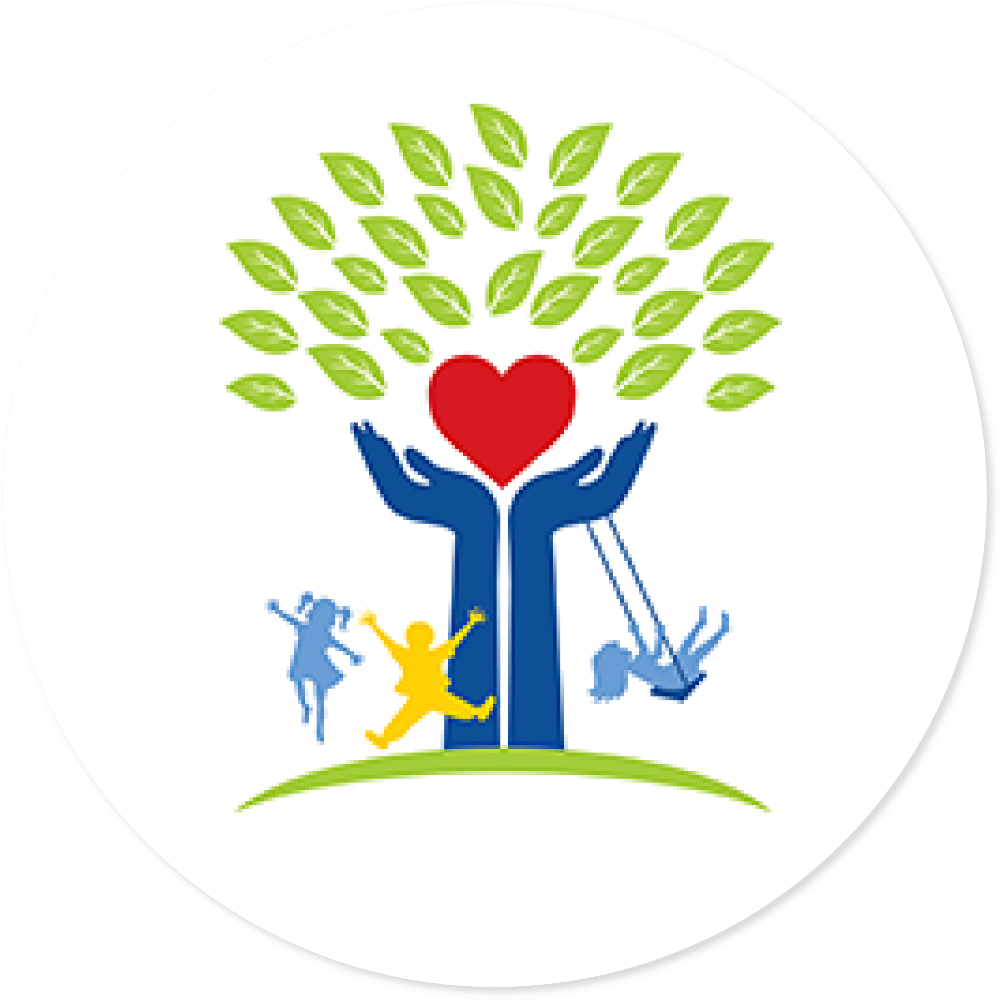 Vhisia Ramirez
"Thank you for being the BEST!!!"
We are truly blessed to have our daughters in this school. Everyone is great! Thank you for being the BEST!!!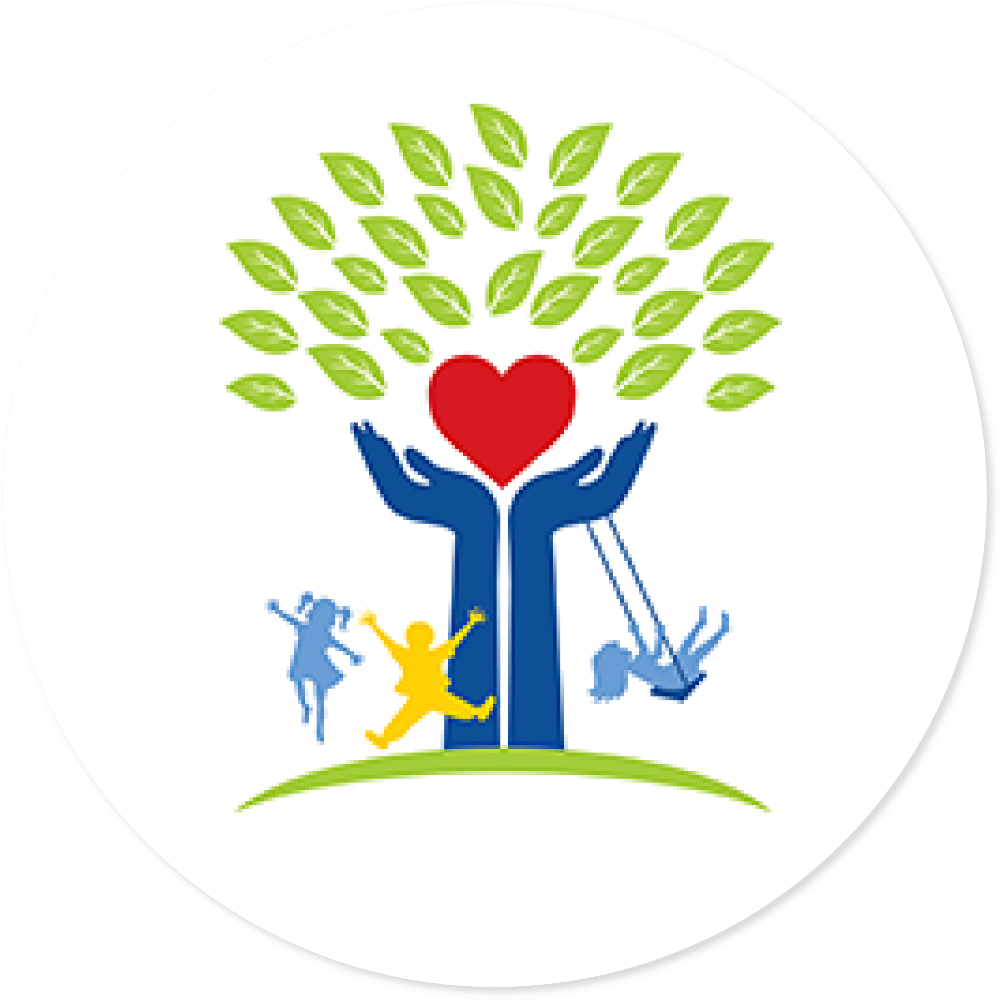 Brandie Claudio
"I love that the teachers are friendly and always have a great attitude."
When my child(ren) is (are) having a hard time with me leaving, I like that they help make my child feel safe and comfortable. The classrooms are always very decorative and my child(ren) learn something new everyday!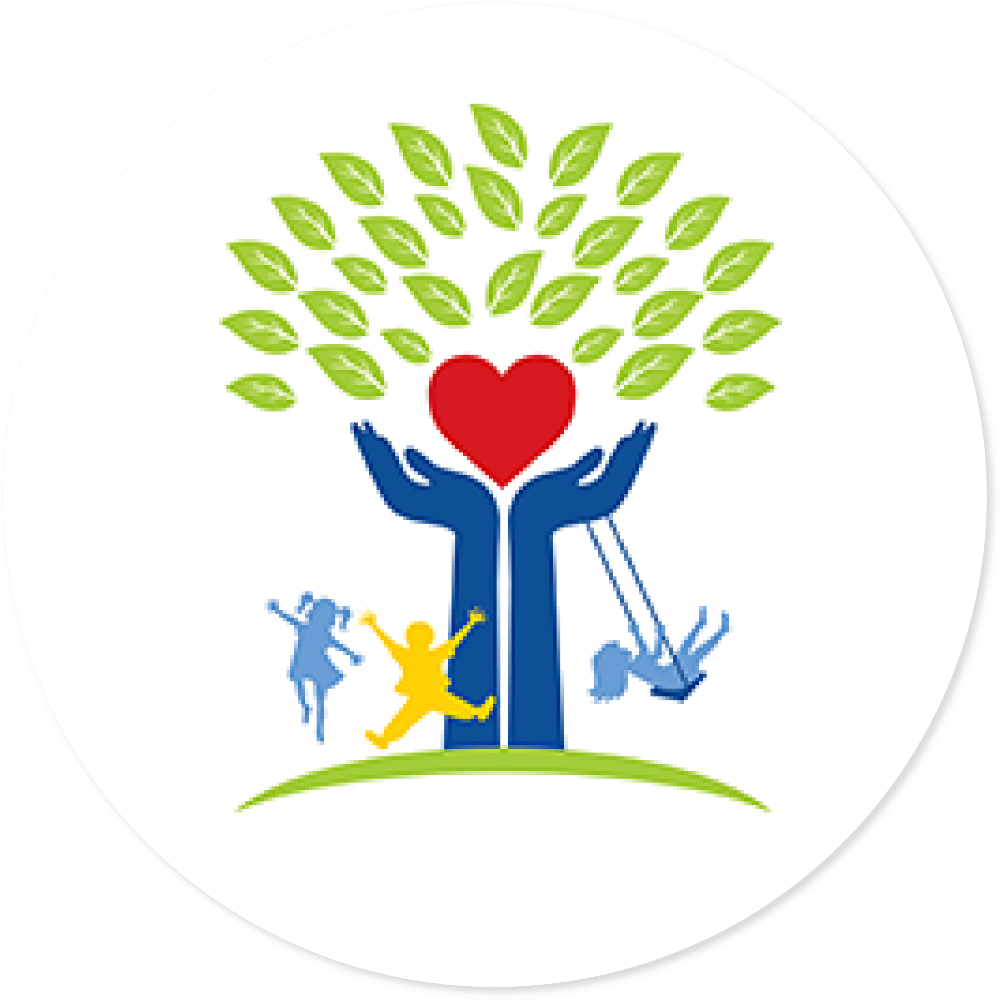 Rosalia Ore
"We love our school, the teachers, and all the staff..."
My son has been coming to this school since he was 8 months old at A Baby's World and now he is in VPK. I would not have it any other way. We love our school, the teachers, and all the staff. Keep up the great work. You guys are amazing.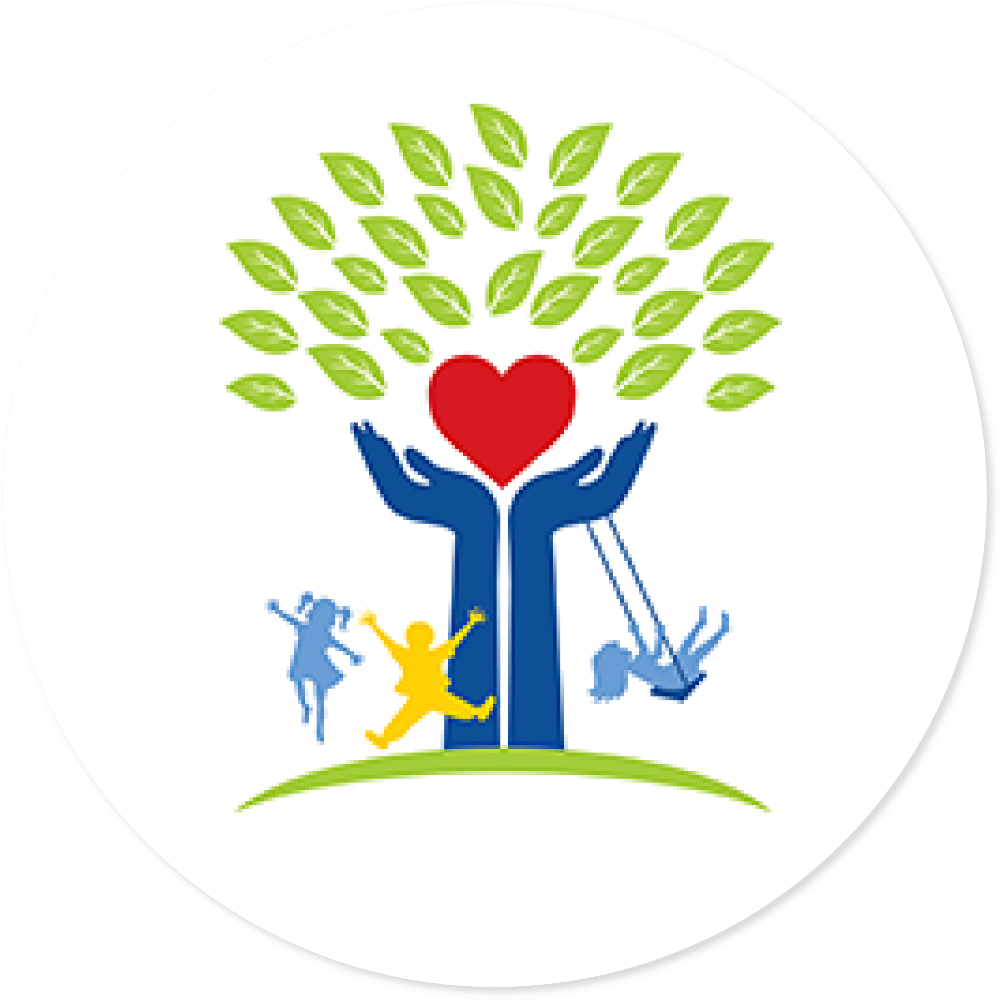 Samantha G
"They really care about the babies and took care of my little man perfectly!"
Ms. Irish and the rest of the infant room staff are phenomenal. They really care about the babies and took care of my little man perfectly. We are sorry to be leaving but happy with the care!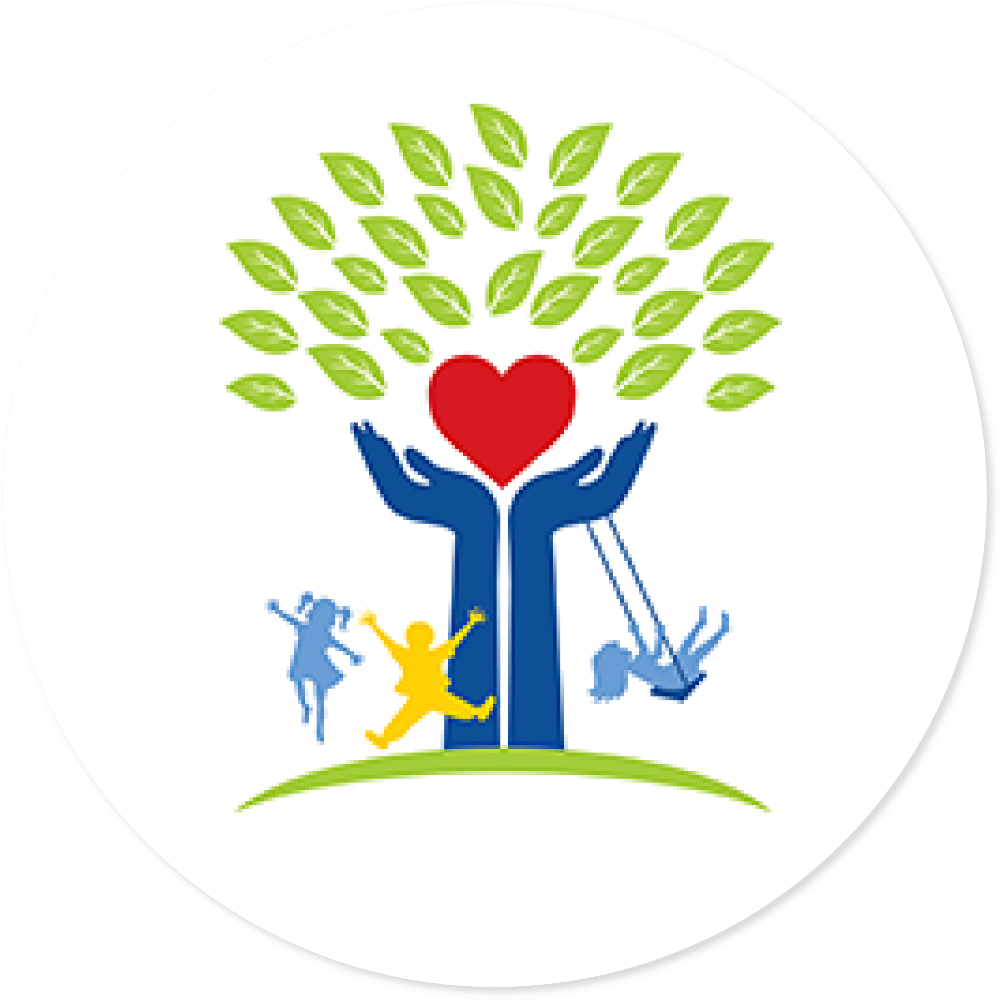 Candace L
"My son loves the school he is always so happy to go to school."
My son has been going to a baby world and now he is in a Palm Beach Preschool I love this school they teach my son so much the staff and teachers are so amazing I feel so comfortable dropping my son off.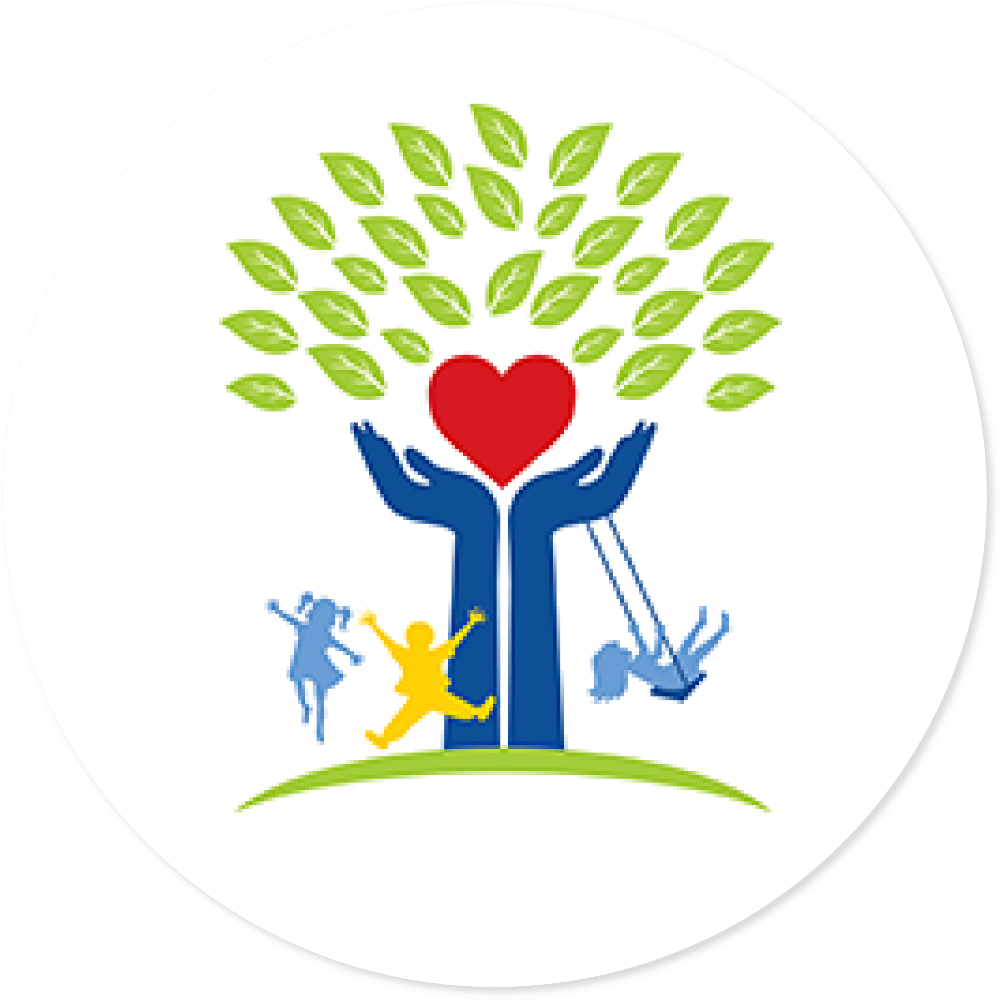 Lori S
"They are excellent in every area safety, cleanliness, teacher ratios, education standards."
My son has been with Palm Beach Preschool since he was an infant, he is now 5. They are excellent in every area safety, cleanliness, teacher ratios, education standards. It doesn't get any better than Palm Beach Preschool.
Skyrocket Your
Child's Success
With Top-Tier Education & Expert Care!